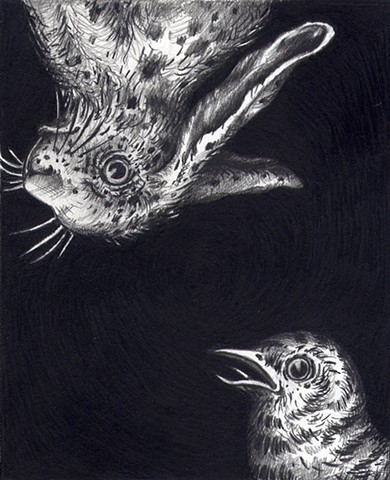 Welcome to Cheryl's website.
I am sad you to inform you that Cheryl passed away in September 2015 from a valiant fight with Stage 4 Breast Cancer. Her beautiful and haunting works on paper live on through her website and Pinterest. If you need information on her work or it's availability for purchase, please contact me at ralanyoung.com.
Cheryl K. Shurtleff was the recipient of an INDIVIDUAL VISUAL ARTIST FELLOWSHIP from the Idaho Commission on the Arts and the National Endowment for the Arts for the 2014-2015 year.
Shurtleff has worked and exhibited as a professional artist since the 1970s. The work included here was completed between 1990 and 2014.
regards,
Richard A. Young, husband and manager of her estate.
























Latest update: 1.31.2014